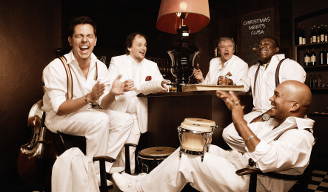 Christmas meets Cuba – Tour 2012
Cinnamon & Christmas Cake on a Palm Beach
Klazz Brothers & Cuba Percussion will carry the fire of Cuban music from Germany to Singapore again, crowding out every bit of cold that's getting in their way by delicate jazz harmonies and spirited Cuban rhythms.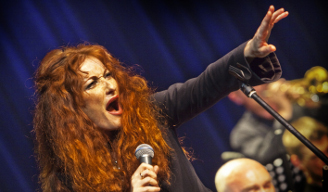 KLAZZ BROTHERS & MARIA MARKESINI
A new relish dimension in crossover!
Crossover free-spirit and the pure lust on experiment and exploring - great performance and relish music-making with big emotions.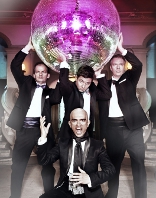 Disco Lounge – Tour 2013
I will Survive", "Dancing Queen", "Kiss" – in April and May the Tour of the Masters of Classical Crossover, Klazz Brothers, with entertainer Edson Cordeiro, who does not lack theatrical qualities. ...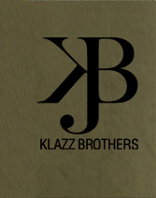 Klazz Brothers feat. David Gazarov on Tour
With piano genius David Gazarov, Klazz Brothers will honor piano virtuosos Chopin again in 2012.